Guided Hike: Spring in Crownridge Canyon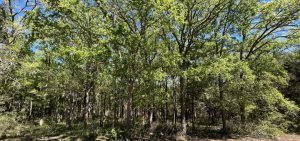 A Texas Master Naturalist helps us discover what's happening in Crownridge Canyon Natural Area.
What's in bloom? What are the native plants? How were they traditionally used? Which pollinators are active? Which migratory birds are nesting?
We'll be on the Red Oak Trail, which is 1.2 miles with a typical grade of 3.5% and a maximum grade of 10%. The surface type is crushed stone with some sections of concrete. The typical tread width is 80 inches and the minimum clearance width is 72 inches. The maximum cross slope is 6-10%.
CLICK HERE to register!
Event partners:
Friends of San Antonio Natural Areas
Alamo Area Chapter, Texas Master Naturalists