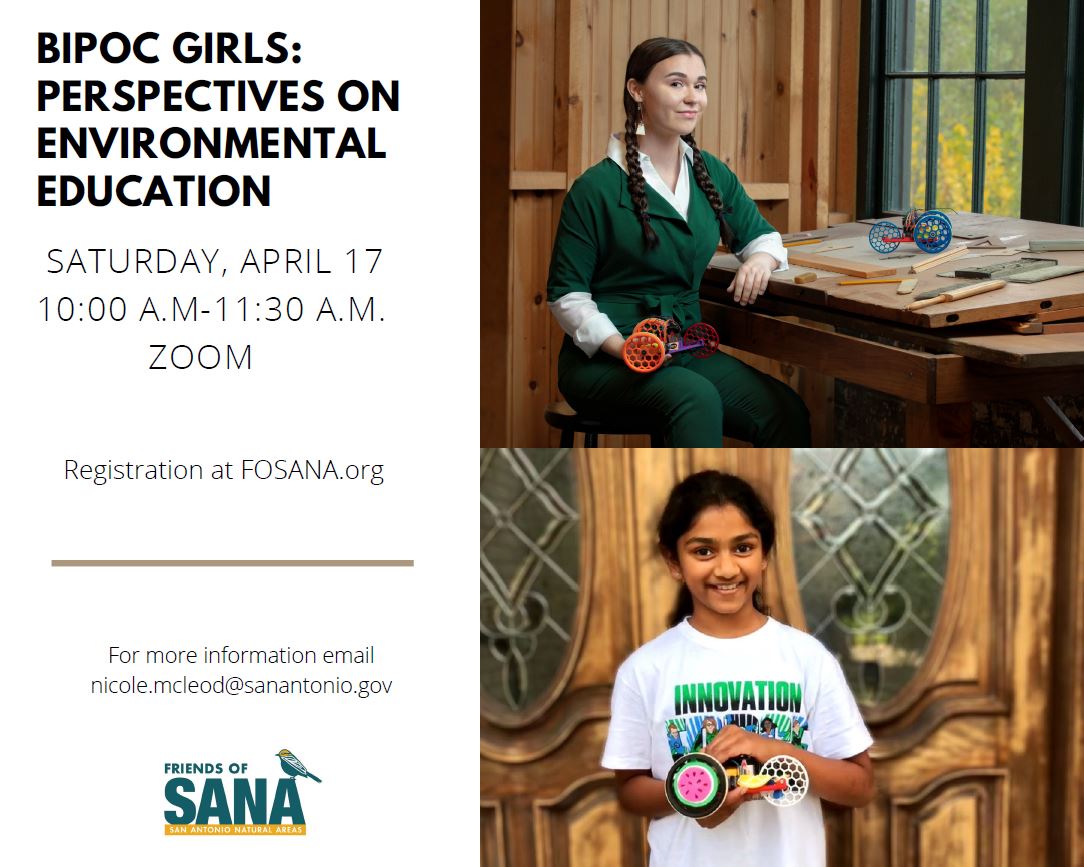 BIPOC Girls: Perspectives on Environmental Education
Hear from youth female leaders on environmental education and learn how their grassroots approach to education benefits and uplifts marginalized communities. While these young women are working toward equity and social justice through their passion for the planet, they host a podcast, attend school, and write books. Danielle (Indigenous) and Vinaya (Indian) are both youth environmental activists who use STEAM (Science, Technology, Engineering, Art, and Math) to help students discover their true potential as Earth innovators and changemakers and advocate for other minorities like themselves.
Suggested donation: $3 per person.